"your Mouth Is Smelling!" - Pregnant Lady Tells Hubby To Go And Brush His Teeth At 4:43am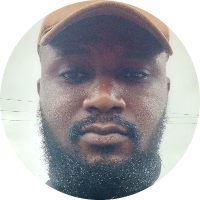 Some pregnant women have weird cravings at times.
A Nigerian man was surprised after his pregnant Ghanaian wife woke him up by 4:43 am in the morning that he should go and brush his teeth.
According to her, his mouth was smelling. She told him to leave the bed and stay outside.
The man had to record it and post on social media.
---
Related Topics
Villagers
Replies
Views