These Facts About Artisans Will Shock You!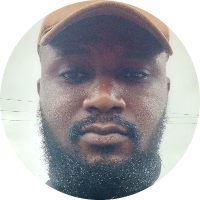 Apprenticeship is a good thing ... they don't just learn "skills", many of them learn financial management and retirement plan too.
Educated people want to get accommodation (flats) in fine places, these fine places cost money. Unlike artisans, they don't mind "face me I face you" in a faraway location like Aiyetoro Ogun state, they don't pay an arm and a leg…
In fact, many of them have bikes for commuting to and fro work. They also join cooperatives and save consistently (they don't save to Consume, they save to invest). They then buy land in the "bush" in bulk then share amongst themselves. They don't "buy" blocks when they want to start building, they buy materials and pay fellow artisans to mold, it's cheaper this way and a host of other things.
For the records, it's been like that for a long time as my mother told me that in her days as a banker on Lagos Island, most Wristwatch Sellers, Nail dealers, Building material merchants and so on were Landlords to her Colleagues.
Most notably, they don't spend a premium percentage of their money on clothes…
Wo, the list is endless! May God grant 'white-collar people' wisdom.
---
Related Topics
Villagers
Replies
Views