The Us Mission To Nigeria Just Made An Announcement On Nigeria, Read What They Said Joy555
The US Mission To Nigeria Just Made An Announcement on Nigeria, Read What They Said
Joy555

Jan 6, 2021 5:36 PM
The US Mission To Nigeria Just Made An Announcement on Nigeria, Read What They Said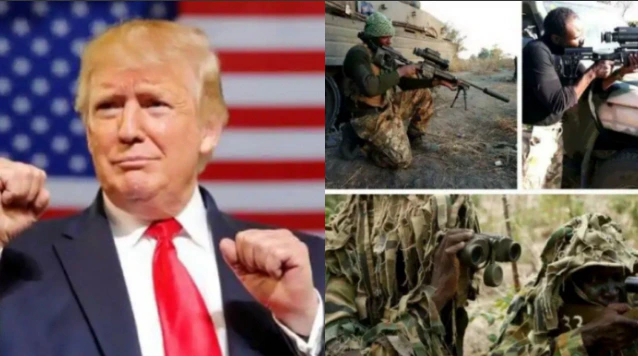 The United State Mission has made a broadcast on the military cooperation between the United States and Nigeria. This broadcast was made by the U.S. Secretary of the Air Force Barbara Barrett, in a visit to Abuja where she met with top officials of the Defence Media.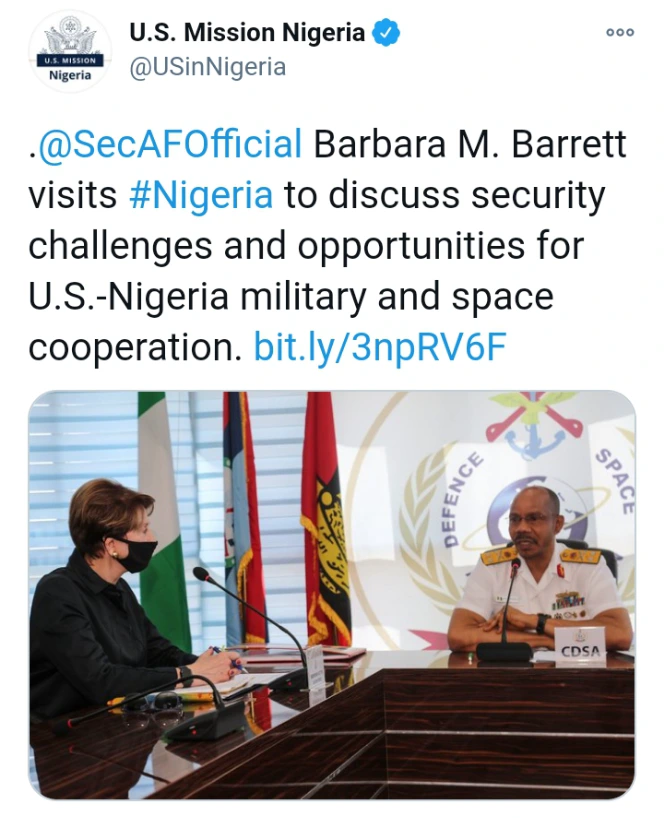 Their meeting was positive and covered issues of the ongoing level of Insecurity in the country. They also spoke on the 2021 delivery of the A-29 Super Tucano aircraft.
Along with the delivery, the U.S. will train 60 Nigerian military pilots, instructors, and aircraft maintenance specialists over the span of 24 months.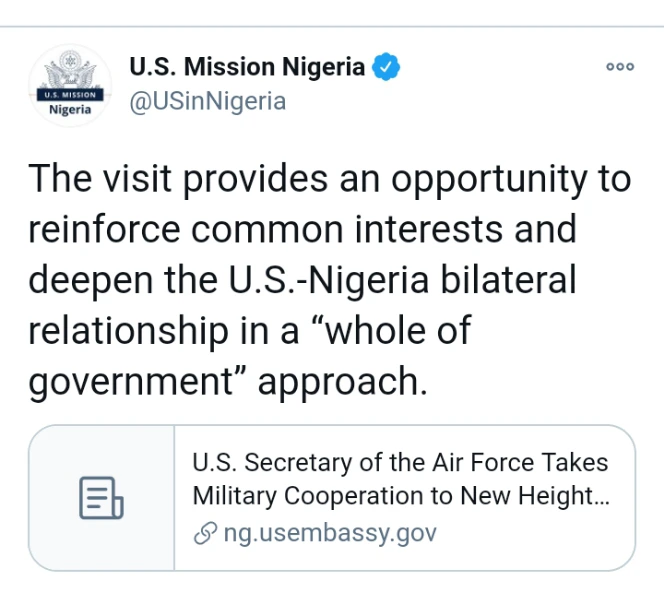 The issue of Insecurity in the last few months was becoming a Daily Routine, Recall members of the Deadly Boko Haram Group Abducted over 300 School boys in Katsina Community. Bandits also Kidnaped some high profile individuals in the country while Robbers where operating at will in some states
It is my believe that the US mission collaboration with the Nigerian Army will Strengthen the defence in the country and will ensure a total end to the Insecurity crises.
What are your thoughts on the US Mission plans for Nigeria?
Kindly Drop your comments below and Share
---
Related Topics
Villagers
Replies
Views