The Top Army HaramGeneral That Died Today, See What He Said About The Fight Against Boko Haram 1 Year Ago
The Top Army HaramGeneral that died today, see what he said about the fight against Boko Haram 1 year ago
Ojochenemi

Dec 10, 2020 6:17 PM
The Top Army General that died today, see what he said about the fight against Boko Haram insurgents 1 year ago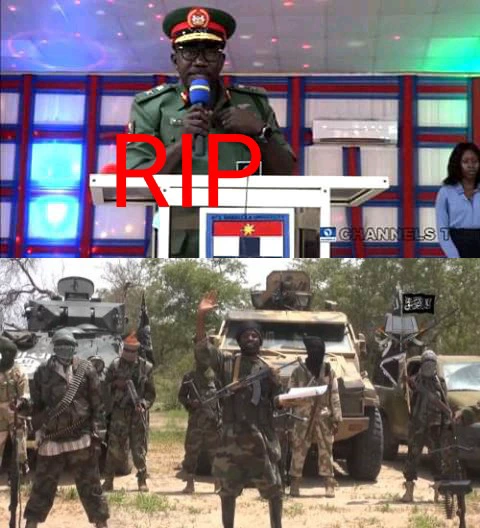 The death of Major General Olubunmi Irefin came as a rude shock to Nigeria Army forces and the country in general, especially at the time the country is fighting to see an end to Boko Haram menace that have ravaged the country.
According to reports by Daily Sun, and other Nigerian dailies, late Major General Olubunmi before his sudden demise today was the general officer commanding GOC, six Division, in Port Harcourt, River state.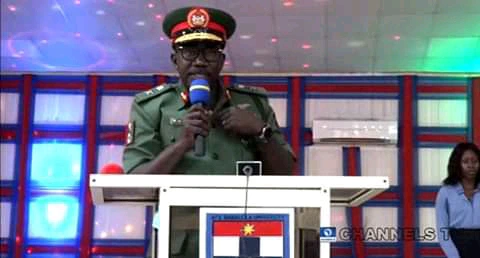 Reports has it that the late major general died after he contracted the deadly Covid-19 virus whilst attending the yearly chief of army conference in the federal capital territory. The officers and the participants of the conference were asked to isolate themselves for 14 days period.
It is really sad that a major general would just pass on at the peak of the insurgency crisis in the country, the time Nigeria is in dare need of his wealth of knowledge to help defeat the Boko Haram.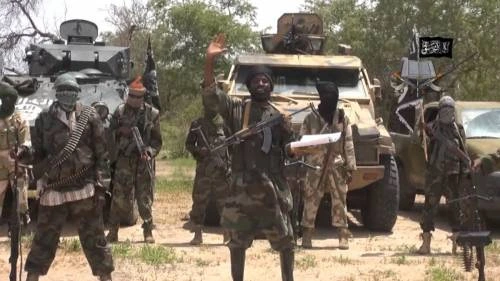 Exactly one year ago, late Olubunmi made a remark about Boko Haram and what it take to defeat them to a standstill.
He stated that many Nigerian are not aware that the country is at w-a-r with the insurgents. He said the fight is between the military and the Boko Haram insurgents.
He stated when people hear that 1 billion us dollar is given to the military, people will think it's a big sum not knowing that it will not reach anywhere.
"We are talking about $1 billion to shop for device that may be knocked out at battle. What can $1bn buy; we're speaking of tanks T92-2000, google it and notice the fee and now examine how lots of such we need; don't allow us to even move into plane and ships," he stated in November last year.
---
Related Topics
Villagers
Replies
Views