The Media - A Tool For Destruction?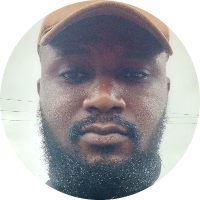 THE MEDIA ~ TOOL FOR DESTRUCTION?
Majority of Nigerians do not realize the damages the Media is doing to our psyche through desperate and Corrupt Journalists and Social Media People. Majority being quaks.
Imagine these headliners.
ÁTIKU BOMBS TINUBU!
OBI FIRES ATIKU
TÍNUBU ATTACK OBI
PDP DEGRADES LP OVER COMMENTS
LABOUR CAPTURES THE NORTH.
FULANI PLANS TO DESTROY NIGERIA etc
Just observe these Headlines. Full of Negatives. Antagonistic, destructive. creating impression of animosity upheavals, calamity and War in Nigeria.
Why are we like this in Nigeria?
Everyone or Group taking advantage of individuals and group. Deriving benefits from things that further depreciates and divide us more... Maka why?
Nigerians now Daily see, Strange, Bizarre and Gory pictures and Videos.
If the Government ventures or initiate the idea to regulate the media, these sets are first to Cry blue murder!! Make further attempts to Blackmail Government and majority of Nigerians will ignorantly Support them for lack of Knowledge.
Some Nigerians Abroad are not helping issues. They see the country as ONE BIG BURNING HELL. They help to fuel the self induced Crisis by further circulation of post with their almost Free Access to Data. Their comments on Nigeria is always Sour. These set of People usually vow and reject the country in their Comments. Picking on Individuals and groups as enemies of NIGERIA while they sit in a country made Better by its People over a long time.
Sharing of negative posts from abroad is so much. You get Nigerian issues shared and posted more by those outside NIGERIA. FREE DATA for Oyinbo Country..
Whatever happens to Headings like
2023 ELEÇTIONS~RAY OF HOPE FOR NIGERIA.
OBI AND TINUBU GIVES IDEAL RECIPE..
NIGERIA CAN BE BETTER IF...... etc.
LABOUR HAS GOOD HOPE IN NORTH...
These types will douse the tensions in the Polity and give fresh thinking to our psyche, such that we see a ray of hope.
Am so sad for the Nation.
A Nation where only Negatives sells and a Government is helpless.
Where little little things that destroys us are promoted by majority.
Undoubtedly, the Government has failed woefully in the areas of Information and communication but we are helping the failure more. For example, they're global Crises on Cost of living.
Inflation, Food and Energy Crises is not only a Nigerian Challenge but the Government of the day is not making Nigerians see it as such.
INFLATION IN U.K. People came out to protest. Nigerians will only bombard the media with Insults and Abuse of parties and Politicians.
Things are Bad, Yes we Know.
Think it!!
Must we promote it?.
I am just thinking ni.
#SonOfTheSoil
---
Related Topics
Villagers
Replies
Views