Sexual Compatibility (A Must Read) #vocalspeaks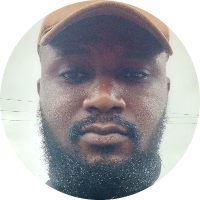 I shared a post sometime last year on this same issue , some magazines and blogs featured it, people argued up and down. I am a Christian, I am a firm believer of the bed being undefiled. I am also aware of sexual compatibility, which is everything you listed here.
When you marry someone who you are not Sexually compatible with, your marriage will face all sorts of trouble.
There are people who want to have sex everyday, for them it's a daily ritual, this could be a man or a woman, that's their orientation, when you marry someone who doesn't like everyday sex, wahala don burst.
That's when you begin to hear things like; is sex food? You will hate your life, you will feel your spouse sees you like a sex object, you will even wish that they cheat and leave you alone.
Whereas someone else will enjoy such and it will be making their marriage stronger, they are on each other every night.
Sexual compatibility is not your mate.
Talk about it. Talk about sex, virginity is amazing but it will end in one night, your sexual compatibility will hunt you till death do you part if you get it wrong.
Don't talk about it in his house, go to an open place. My wife and I didn't have sex till we wedded, but we knew the best sex positions we both wanted, we talked about our sexual fantasies because we all have one.
Talk! Talk! Talking about sex is not sin ooo
I feel like shouting this thing because this is the same reason why they justify sex before marriage, if you know these things already, you don't need any practical.
---
Related Topics
Villagers
Replies
Views