Sex Before Marriage: Are There Truly Any Consequences? (A Must Read)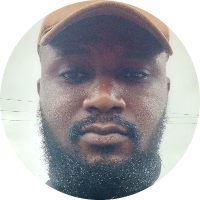 A man got married to his woman after three years of abstinence. In marriage, he discovered that she also has a penis. A couple people have sent this story to my DMs and tagged me on the post, stating that it would have been avoided if they had sex before marriage. My thoughts?
As a Christian, when your heart is right, you'll find reasons to obey God, but when your mind is pointed towards reprobation, you'll always find reasons not to obey God. Obeying God should not be logical. If you're calculating the possible result of obeying God or not, I don't think you're completely sold out to Him. You must get to the point where your heart sees beauty in obedience. And obedience to God is the greatest level of faith. Come what may, you should do what He commands, however, let me dissect this issue.
If someone waits till marriage and discovers that their partner is intersex or has some severe sexual dysfunction that they hid, that marriage was built on deceit and in my opinion, can be annulled on those grounds. It's that simple. But what could have been done better? There are many medical tests that can ascertain someone's reproductive health. I've heard people ask: "how would you know that the man gets an erection?" "What if he's impotent?" There are medical tests for these.
There's no need to parade our sinful desires and try to fulfill them because we feel we are protecting ourselves from future mishap. The greatest protection you need is to avoid sin. Sin can never make you smarter or safer. There's always a consequence. Just because fornication is a sin doesn't mean intending couples shouldn't have important conversations about sex. They should raise it during couple's therapy, whether professional or church counseling. Go for tests! You don't have to get under the sheets to know.
For people who are concerned with PERFORMANCE, it is a matter of mindset. You have forever to learn how to please yourselves. It's okay for the first few times to suck. It's normal. Just marry someone who is teachable. Their teachability will reflect in your sex life. Lastly, I've seen comments saying stuff like: "but many people still wait till marriage and not have a successful marriage." The only reason we wait till marriage is to obey God and honor our bodies. That's it. It's not a promise for a good marriage. Other things are involved.
---
Related Topics
Villagers
Replies
Views