Sad News To US And The Whole World After Bill Gates RevealinSad g The Following Concerning Covid-19
63 VIEWS
Sad News to US and The Whole World After Bill Gates RevealinSad g the Following Concerning Covid-19
Kenyan_254_News

Dec 14, 2020 10:33 AM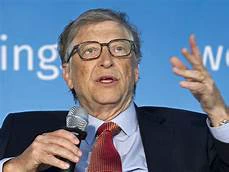 The Microsft and Software American engineer Bill Gates has anticipated that the pandemic will be worse in the next 4-6 months before life turns normal especially in the US, which is the leading country with the highest Covid-19 cases in the world.

 

Bill who was speaking during an interview with CNN on Sunday said that the next four to six months might experience the worst part of the pandemic before the Covid-19 vaccine is turn out which might guarantee normal life probably late next year or 2022.

Speaking about the vaccination process in the US, Mr. Bill said that at least 70 percent or more need to be vaccinated so as to reduce the spread of this virus drastically. But according to the poll that was done by Pew Research Center, only 60 percent of Americans are ready and prepared to be vaccinated against the Covid-19 virus.

However, the Microsoft co-founder insisted that the percentage is too small for the required population that might guarantee suppression of the virus and therefore they need to join hands to convince the people that the vaccine is safe.

 
This news came at a time when the US recorded a new record of Covid-19 cases. As of Sunday 13, the nation had already registered approximately 16 million coronavirus cases with around 306000 deaths from the virus.

 

Like and share with friends. Thank you.

 
---
Related Topics
Topic
Villagers
Replies
Views