Nigerian Lady Spoils Her Boyfriend With A Lavish Birthday Surprise (Video)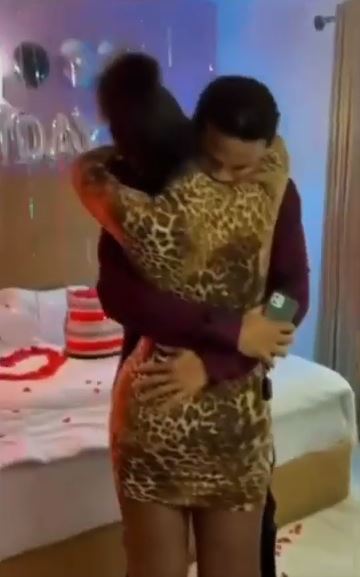 A Nigerian lady has left her boyfriend overwhelmed with emotions after she organized a lavish birthday surprise for him.
The thoughtful lady decorated a bedroom with rose petals, confetti, birthday balloons, to create a lovely ambience for the surprise.
In the video spotted online, the man was about to enter the bedroom with his friend when he saw his girlfriend in the beautifully decorated room.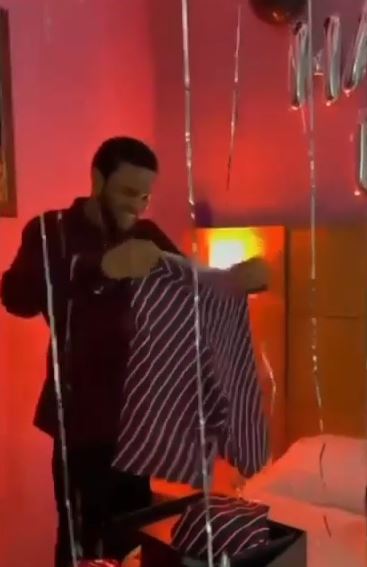 He was visibly overwhelmed by the surprise as he walked out of the room to catch his breath before returning to give his girlfriend a long emotional hug.
She gifted him a cake, money cake, a gift box which he unboxed in the bedroom.
Watch the video below:
---
Related Topics
Villagers
Replies
Views