Nigerian Lady Rides Bike From Lagos To Abuja
192 VIEWS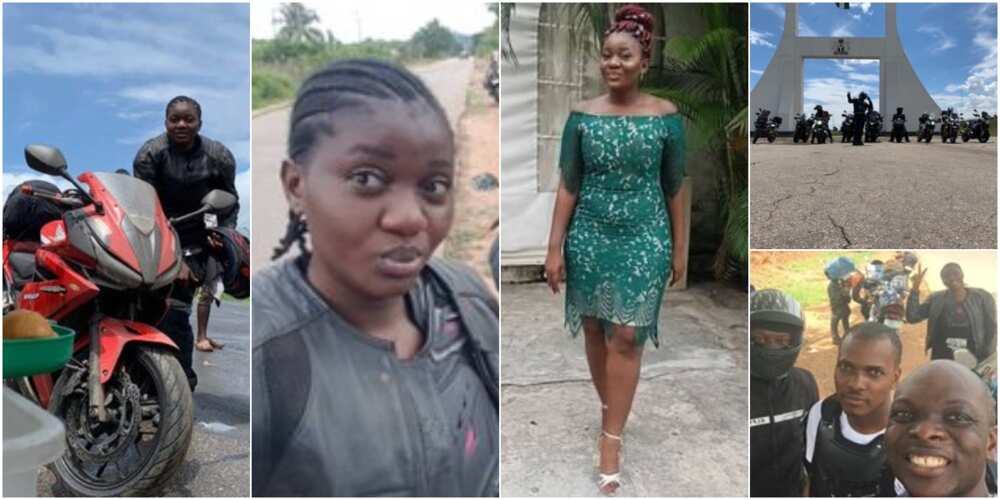 A Nigerian lady has taken to social media to celebrate her win after successfully completing a trip from Lagos to Abuja on a bike. 
The lady identified as Fehintoluwa Okegbenle shared some pictures of herself and others that embarked on the journey on her Twitter page. 
Fehintoluwa Okegbenle and other bikers successfully completed their trip from Lagos to Abuja. Photo credit: @FehinLean/Twitter Source: Twitter According to her, it took them 13 hours to get to Abuja on a bike. She said she got a lot of discouragements when she set out to embark on the journey, but she didn't give up. 
Journey from Abuja to Lagos on 2 wheels. It took 13 hours. It tested my skills, my stamina, and my general strength. You see ehn, if you don't believe in yourself nobody will. "I got a lot of No's to do this trip but I did it anyways and I conquered. Where next?" 
---
Related Topics
Topic
Villagers
Replies
Views