Lagos State Governor, Sanwo-olu Reacts To Sylvester Oromoni's Death
The governor of Lagos State, Babajide Sanwo-Olu commiserates with the family of the slain Dowen College student, Sylvester Oromoni.
This comes amidst the series of approaches taken to get justice for the late 12-year-old student who was allegedly beaten to death by his peers.
According to Sanwo-Olu in a statement, a comprehensive investigation has been initiated to get justice for the Oromoni family.
See Post below: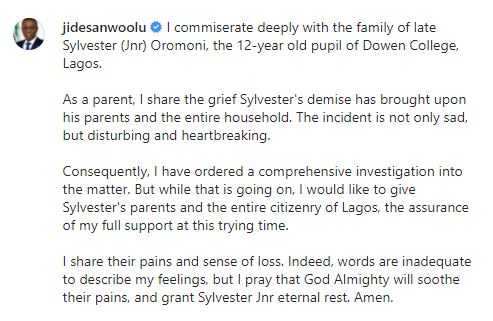 ---
Related Topics
Villagers
Replies
Views