How To Send PayPal Money To A Nigerian Bank Account
114 VIEWS
We have been facing this issue of sending money from a PayPal account to our Nigerian bank accounts, this has limited us greatly into thinking that PayPal is of no good use.
After covering two topics onhow to create a PayPal account that can send and receive money right here in Nigeria, some individuals still encountered some problems with linking their cards to their PayPal accounts.
Actually, not all cards right from the Nigerian banks will work when you try to link them with a PayPal account, only some few selected ones. At the end of the day, all hope is not lost, rather, it is restored. Everything that has to do with the internet should surely have its solution no matter what it is. There's nothing different with sending money from a PayPal account to a Nigerian bank account.
There is this PayPal service called Xoom that allows you send money from a PayPal account to any bank account in the world including Nigeria. Xoom is now a member of the PayPal family. They offer fast, easy, and secure ways to send money, reload phones, and pay bills for family and friends around the world.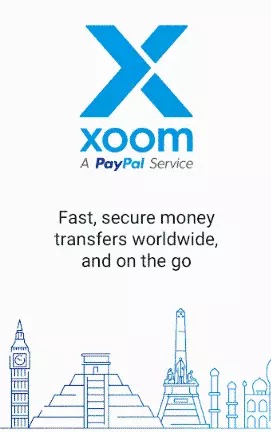 It is quite clear that we have been emphasizing on the fact on how to send money from a PayPal account to a Nigerian bank account, but the truth is that with Xoom, you can also send to any bank account in the world. Not only Nigeria. Xoom renders the following services; Instant bank deposit and Instant cash pick up to your local banks. Services rendered by Xoom are:
Instant Bank Deposit: Send your PayPal money to any Nigerian Naira account and it'll be deposited instantly. Banks include GT Bank, First Bank of Nigeria, Zenith Bank, and more. View bank locations
Instant Cash Pickup: Send money to Nigeria, and your recipient can pick up cash at First Bank, Ecobank, Skye Bank, and more. Your recipient needs a valid ID and the Xoom transaction number. View cash pickup locations
Before we go on, here is the list of countries that you can send money to in the world using Xoom.
In any case you failed to see your country there, Xoom is constantly working to expand their services. You can check back soon for any update.
How to send PayPal money to a Nigerian Bank account using Xoom
Xoom is a PayPal service quite alright, but you need to signup first before you can stand a chance to start using their services.
Look for the Sign Up button and click on it. You should be taken to the sign up page.
On the next page, fill in your details like it was done in the screenshot below and click I agree, create free account

You will be sent a confirmation link via the email address that you provided. Simply go to your email address, look for the mail and click the confirmation link to verify your account.
After you are done with verifying the account, it's time to see the process on how send money using Xoom.
How to send money with Xoom
On your dashboard, click on Send Money.
Pick your options, select the amount you wish to send.
Enter the location of the receiver.
Choose your mode of payment.
The money is sent to your recipient's location. The recipient receives money exactly the way you selected either through a bank account or in cash available for pick up.
Hope this tutorial was helpful, just to spice things up, Xoom has an "Invite a friend" program. When you invite a friend to try Xoom, you'll both get a $10 PayPal balance reward if their first transfer is $50 or more (transaction fee excluded). Isn't that great.
---
Related Topics
Topic
Villagers
Replies
Views