Hey! Dear Men Mààkú (Don't Die) #vocalspeaks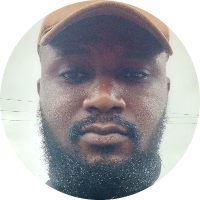 Hey! Dear MEN Mààkú!
[I] Strength
Hey Man, the phrase above has been your prime label.
You are told from the womb to the tomb to be strong.
And there's nothing wrong with that.
This day, just know strength is a phrase, and you are first, human.
Know, that the ultimate show of strength is not ultimate brawn; rather, it's an ability to admit weakness.
Man, when you're weak, admit, show it.
Máàkú.
[II] Responsibility
Hey Brother, "responsible man" is a cute compliment.
By all means, be responsible.
By all means too, don't make it a rat race.
Do it at a pace that leaves your soul intact.
Máàkú.
[III] Love
The one they tell you to mostly give.
It's okay. Give it;
But to yourself the most.
Learn to love yourself from a place of unperturbable mind-health.
Love yourself like it's an uncensorable copyright.
Love yourself like life depends on it…Oh well, it does.
It's not selfishness; you just deserve it.
Máàkú.
[IV] Hustle
Brother, I dey for you.
Hustle. Do dreams.
Like blood to veins, hustle is fine wine to our spirit.
But if you can, do it by walking the GIFT journey, not the PASSION pilgrimage.
The former is easier.
Máàkú.
[V] God
Do it at your own definition.
Do it like friendship.
Do it sincere.
Any other way will kill you;
or a part of you.
Máàkú.
Máàkú [don't die], or as a Yoruba aphorism says, má para e̩ [don't kill yourself] my dear Man.
It's still International Men's season!
#Konisewu
---
Related Topics
Villagers
Replies
Views