Health Workers And Sex Craze...the New Trend?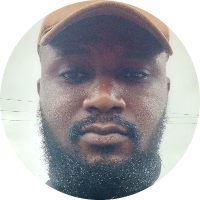 At this point, the obsession of some medical doctors and nurses creating content online with sex is getting creepy.
Unless your medical practice is strictly about sexual health and ish, there is no excuse focusing this much on sex and people's sex life in the name of health education.
Apart from Aproko Doctor and one or two others that still try to create other videos that are not always sex-related, the obsession is real.
It's commonplace now to see doctors and nurses wearing lab coat and hanging stethoscope to be shaking yansh or talking trash on Reels and TikTok. It's creepy and frankly, disturbing at this point.
There are tons of health issues and topics you can touch on if health education is what you really want to talk about, but no, they would all rather sexualize the profession.
Any time I see a video with a nurse these days, I already know it's sex they want to talk about.
Even Aproko doctor is guilty sef. He used to still talk about other health issues before but these days, he's always mentioning kpekus this, preek that 85% of the time.
You won't know how bad and creepy this obsession is until you check the kind of video content doctors and nurses elsewhere are creating.
There's nothing wrong with being interested in talking about sex everytime, after all, it's your page and you can do whatever you want with it.
But to hide under the medical profession or of being health-focused to be consistently sex-crazed is just ridiculous.
Y'all are creeps and need to rest. 🚶
#iamVocalGeebz
---
Related Topics
Villagers
Replies
Views