Goodluck Jonathan Speaks Again
21 VIEWS
Obiozor also warned the people of the South-East and some organisations to restrain forthwith actions or utterances that put Ndigbo in imminent danger or harm's way.
Obiozor, who spoke on Wednesday during a World Press Conference at Ohanaeze National Secretariat Enugu, said the Igbo nation was not at war with Nigeria and had nothing pending before any authority that demanded a separate entity for Ndigbo.
Goodluck Jonathan Speaks Again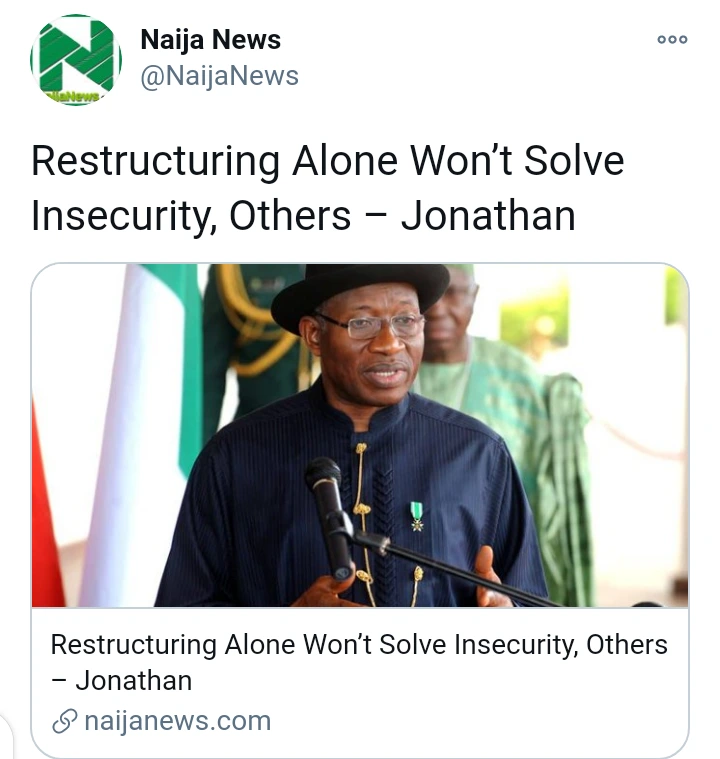 Former President Goodluck Jonathan says restructuring alone will not help solve the security and other challenges facing the country.
Speaking at the 18th Daily Trust Dialogue held on Thursday in Abuja, Jonathan said other solutions should be provided to solve the numerous problems bedeviling Nigeria.
Jonathan also asked Nigerians to come up with specific solutions that will fit the country's numerous challenges.
The former president, however, asked Nigerians to restructure their minds, thoughts, and beliefs before restructuring the nation.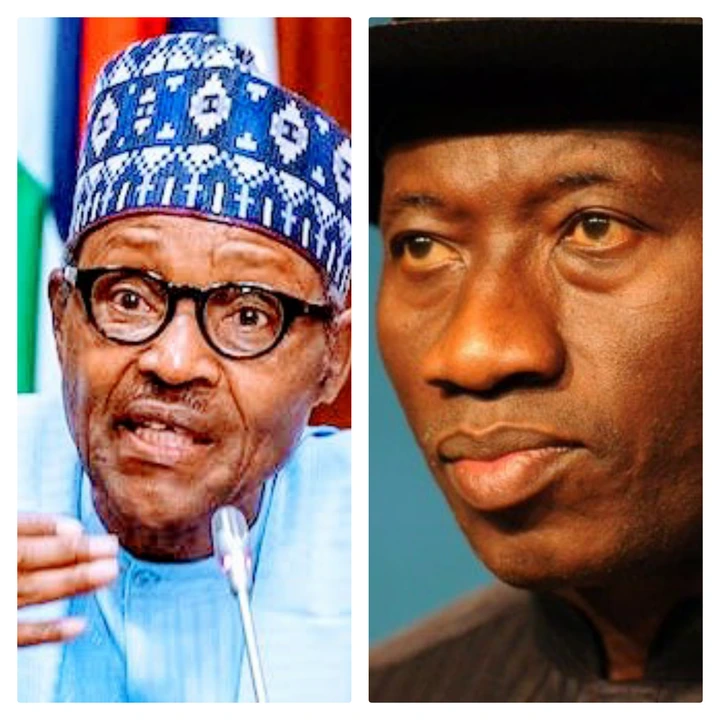 What's your thought on what Goodluck Jonathan has said?
As a Nigerian, if you have anything to say, visit the comment section below and say it.
Share this post across all social media platforms.
---
Related Topics
Topic
Villagers
Replies
Views