Final Year Student Misses Last Paper After Police Officers Allegedly Stormed His Hostel And Illegally Arrested Him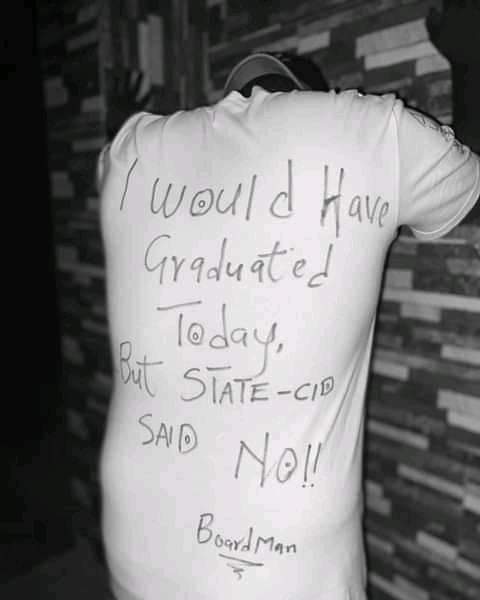 A last-year understudy has taken to online media to mourn missing his last paper after cops purportedly raged his inn and "wrongfully" confined him.
Portraying his trial with men of the Nigeria Police power, the young fellow who expected to graduate with his course mates claimed that some cops broke into his inn on that game-changing morning which should be his sign out from the college, and captured him.
He uncovered that he was erroneously blamed for cybercrime and cultism. Talking further, he asserted that while he was getting calls from individuals, the police officers constrained him to say that he was discovered in the act with proof to demonstrate that he is liable for the charges evened out against him.
Following his release from detention, he wore what was supposed to be his sign-out shirt and wrote, "I would have graduated today, but State-CID said No!!. Boardman".
Hummm this is a serious case and nothing can be done by the school authorities
just sad
---
Related Topics
Villagers
Replies
Views