Considering Cristiano Ronaldo's Prolonged Exit Saga, Could We Say The Media Is Truly A Virus?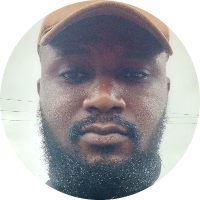 Fear the media sha. They quickly replaced "Financial constraint" with "Rejection"... The truth is, CR7 is expensive, even PSG and Man City would think so so so so hard before they even consider going for a high maintenance figure like CR7. PSG would be suicidal going for CR7 with Messi, Mbappe and Neymar deep into their finances and salary budget. Bayern don't have that kind of money, with current proceedings and inflation choking the life out of almost every country right now, even a global brand/money bag like CR7 isn't worth the risk of putting yourself in the situation like what Barca is experiencing...
Ask yourself, are top clubs refusing to sign CR7 because of on the pitch performance? NO... Even at 37, he brings goals, and goals win you trophies. Committing over the top figures right now is suicidal, even for a player like CR7.
Not every club swim in money like Real Madrid and Man.United... Even these two clubs have limits...
The media is a virus, and unfortunately the best of us have fallen prey to it...
---
Related Topics
Villagers
Replies
Views