Another Prominent Nigerian Dies
28 VIEWS
Another Prominent Nigerian Dies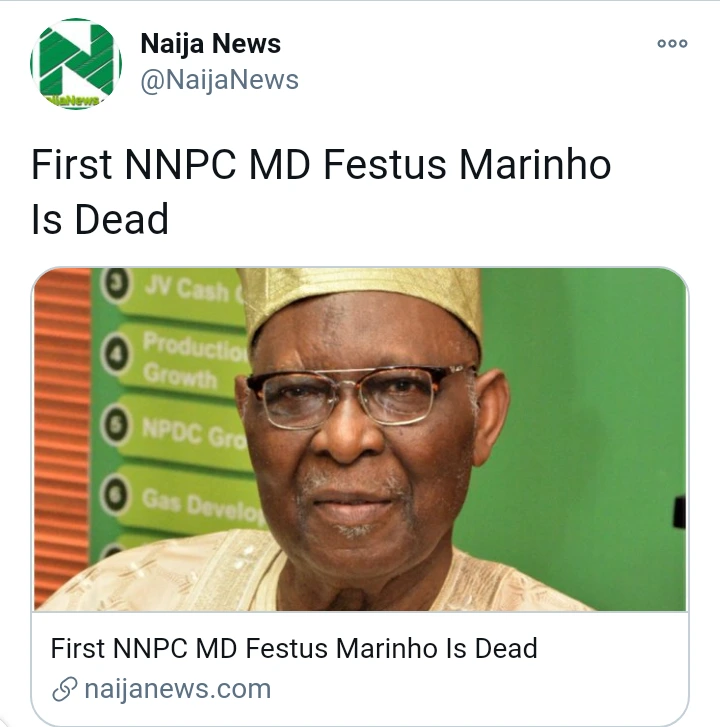 The first Managing Director of the Nigeria National Petroleum Corporation (NNPC), Festus Ayodele Marinho has died.
Marinho who is the first and only MD of the defunct Nigerian National Oil Corporation (NNOC), the forerunner of NNPC, was also the only NNPC MD who served twice – 1977-1979 and 1984-1985.
President Muhammadu Buhari – when he was Military Head of State – gave Marinho his second appointment in 1984.
---
Related Topics
Topic
Villagers
Replies
Views